Don't Throw Away Your Old Sneakers! This Online Sneaker Consignment Store in New Jersey Could Solve Your Problems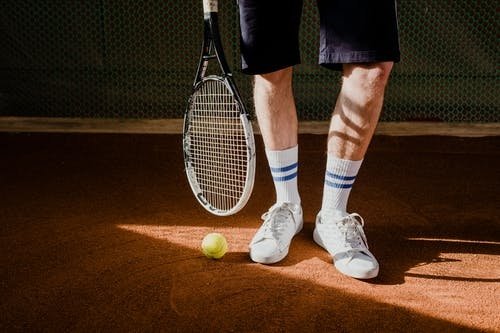 A good pair of shoes can be expensive, but not anymore!
A person wearing tennis shoes.
SoldSneaker is here to help you recycle your shoes instead of just adding more waste to our surroundings
South Brunswick, New Jersey – To be dated: Most people do one of two things with their old shoes. They either throw them into the trash or toss them into storage. To make shoes more affordable and to reduce waste, SoldSneaker has launched a sneaker consignment online store in New Jersey, unlike any other.
The company centers its vision around reducing waste and helping the local community. 
Instead of tossing shoes out in the trash or having them take up valuable storage space, people can sell them to SoldSneaker and make some extra money. The store then sells these shoes at a subsidized price to those in need.
However, the store also deals in buying and selling new sneakers too. Sellers can contact SoldSneaker to come over and collect any sneaker clutter at their house for free. To help the local community, the company plans to do sneaker drives that allow underprivileged access to good quality sneakers.
Dan, the owner of the company, said, "Love sneakers, not the hype. If you love sneakers but don't want to pay an arm and a leg for a pair, then this might be something for you to check out. My store deals in quality brands such as Nike, Jordan, Adidas, and New Balance to make comfortable and stylish sneakers available to everyone."
Since many people entered a state of financial turmoil during the Covid-19 pandemic, stores that offer inexpensive products are an ever-growing need. If you can buy good shoes at a fraction of the price, you can save money or spend it elsewhere.
The business model is an interesting one and originates from the owner's childhood experiences. After moving to America at the age of 12, Dan found himself unable to afford any branded shoes. 
This dream of owning branded sneakers led to Dan starting a sneaker business that makes big brands available to everyone. A specialist at the company checks each used shoe, ensuring the shoes are cleaned and sanitized before reaching final consumers.
Based in New Jersey, SoldSneaker provides free nationwide delivery. 
About SoldSneaker
SoldSneaker is an online sneaker consignment store in New Jersey that aims to contribute to a better lifestyle and environment for all. The best part about this company is everyone wins. You get rid of the clutter and make some pocket money on something you weren't using. It also reduces carbon emissions by aiming to reduce the mass production of new sneakers and makes brand name sneakers affordable to more people.
Contact Information
Website: https://soldsneaker.com/ 
Phone: 201-793-2618
Email: chuk@soldsneaker.com